Makiling Aikido International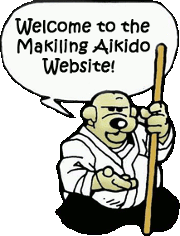 &nbsp
Makiling Aikido International
| | | | |
| --- | --- | --- | --- |
| Self Defense Workshop Featuring the UP Aikido Club and UP Judo Club | | | |
Written by Raphael Ravago
Saturday, 25 February 2017 00:00
The UP Aikido Club under the tutelage of our own Sensei Ian Logan has been actively propagating our beloved art with two back-to-back events in the UP Campus.  Minna, Otukaresama!
(adapted from UP Aikido Club FB post)
In partnership with the College of Fine Arts Student Council (CFASC), the UP Aikido Club held a self-defense workshop last February 24 as part of the line-up of events for FA Week. We thank everyone who participated and we hope that the experience is a productive and memorable one. Hope to see you again next time!  Credits to Lea Lim for the photographs


(adapted from Ilang Ilang Residence Hall FB post)
Last February 23, the UP Aikido Club, together with the UP Judo Club, was invited by the Ilang-Ilang Residence Hall Association to facilitate a Self-defense workshop for its residents called "Defence Against the Dark Arts". It was a fruitful learning experience for all of us. Thank you to everyone who participated and we hope to see more of you train with us soon!


Last Updated on Sunday, 19 March 2017 23:14
| | | | |
| --- | --- | --- | --- |
| Saudi Aikido Association 2nd Shihan Seminar | | | |
Written by Raphael Ravago
Monday, 20 February 2017 00:00
Congratulations to the Saudi Aikido Association for the successful 2nd Honbu Shihan Seminar featuring Makoto Ito Shihan held last February 16-18, 2017 in Jeddah, Saudi Arabia .


The event started off with an evening session on the 16th, followed by two daily sessions over the next two days, ending with a yudansha examination on the afternoon of the 18th.  All sessions were well attended with delegates of varying nationalities coming from all over Saudi Arabia and also from Dubai and Oman, among others.  From the Philippines, Sensei Xavier Baylon and Sensei Raffy Ravago were also present to represent and to provide support for our MAI members in Saudi Arabia.

Saudi Aikido Association (SAA), the principal organizer of the event, provided a warm welcome for all participants with their representative Osama Almowallad opening each session https://www.casinonorske.com/casinospill-pa-nett.
Last Updated on Thursday, 08 June 2017 16:41
| | | | |
| --- | --- | --- | --- |
| Jan 2017 All-Hakama Special Keiko | | | |
Written by Raphael Ravago
Saturday, 21 January 2017 00:00
To give the New Year a proper greeting, MAI Seniors recently held the 1st All-Hakama Special Keiko for 2017 at the BPI Dojo on Jan 21, 2017.
The event was attended by MAI Yudansha, with a number of yukyusha as observers.  More events to come for 2017.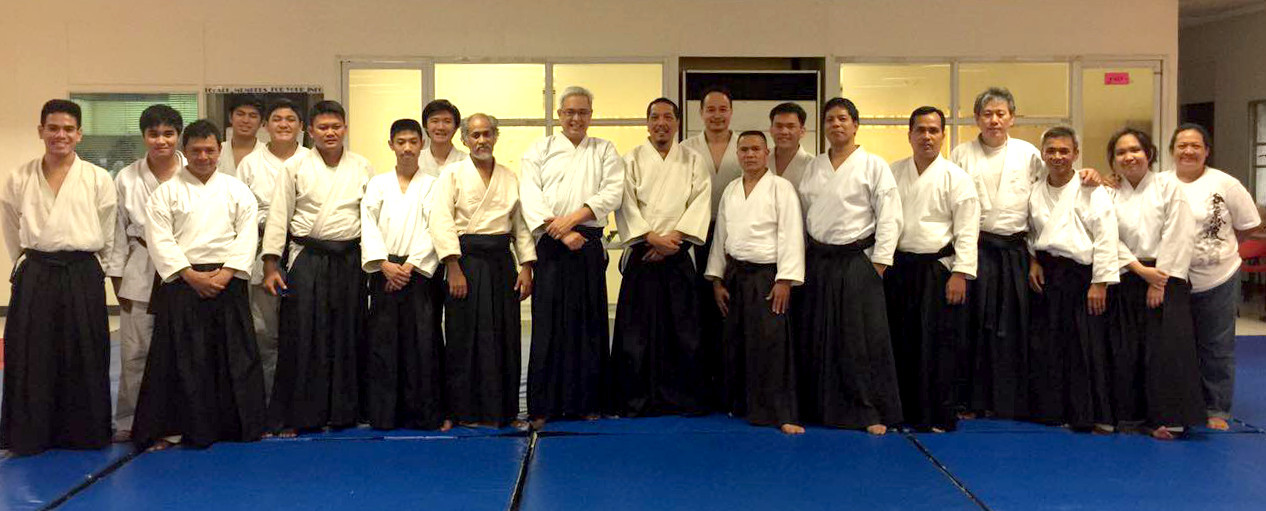 Last Updated on Monday, 20 March 2017 00:37
| | | | |
| --- | --- | --- | --- |
| UP Aikido 2017 Yukyusha Awarding | | | |
| | | | |
| --- | --- | --- | --- |
| 2017 Kagami Biraki Promotions | | | |
Written by Raphael Ravago
Monday, 09 January 2017 08:42

Omedetou Gozaimasu!
Congratulations Sensei Xavier Baylon for being promoted to 6th dan as included in the Aikikai Kagami Biraki 2017 listing.
Such wonderful news to begin the year 2017
Our members in KSA also send their greetings.
Just late last night we came to know you about your promotion to 6th Dan, Congratulation our grand sensei, we are so proud of you ..., it's so great, الحمد لله We pray to الله to keep you & your family save all the way through, thanks .
Last Updated on Monday, 16 January 2017 14:08
« StartPrev12

3

4NextEnd »
Page 3 of 4